Joined

Jul 30, 2018
Messages

250
Reaction score

473
Points

63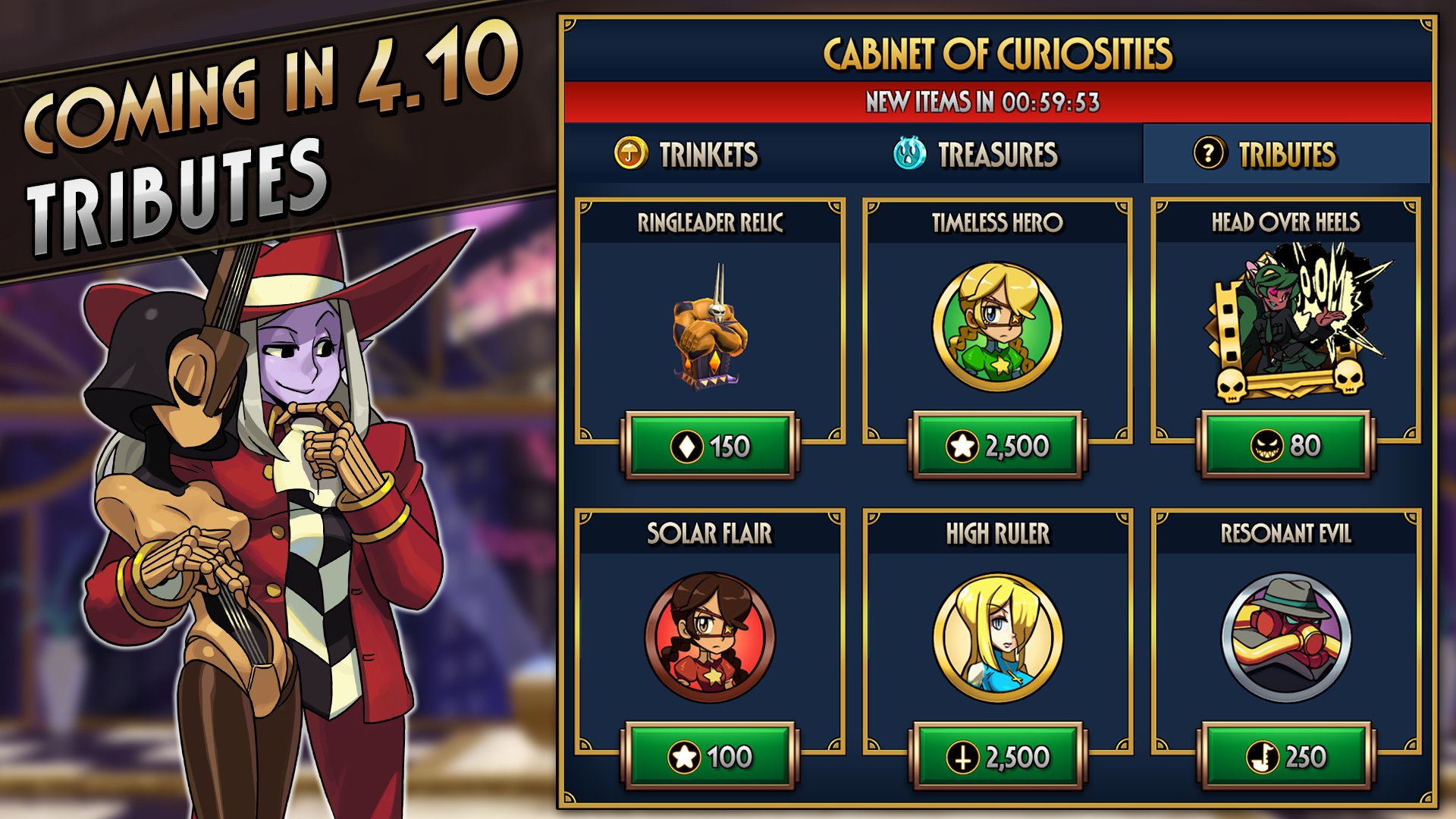 Maxed out all your main fighters? Saccing dupes to make room for that elusive variant?
So...it's not surprising that thanks to the new Prestige system, there's an influx of Skill Points (SP).

What are players to do? Well Taliesin will gladly take them off you hands!
I have to admit, it's an interesting conversion rate compared to Canopy Coins (CC) and Rift Coin (RC).
Just a couple of quick comparisons:
Bronze Fighter: 30K CC or 100 SP (and 100 SP costs 75 RC)
Character Relic: 100K CC or 150 SP.
Gold Moves: 80K CC or 50 RC or 80 SP
As you can see, it's not a consistent conversion between the 3 'currencies' in the CoC. It makes it difficult to find the CC/RC 'value' of SP.
I guess the one Tribute offering that's of interest is the Gold Fighter.
While we don't know if all Gold variants will be available, the ones shown are definitely NOT ones from PF rewards.
And at 2500SP, is that a 'fair' price? That's equal to saccing 11 (lv1) Gold or 5 Diamond fighters (ok, 33 silver and 87 bronze).
Another use for SP is certainly interesting, while I think SP/CC for unlocking Skill Trees will always take priority, it's a nice option if you have a few thousand SP to spare.
I know those 'excess' SP are burning a hole in your 'Stash' at the moment, just consider how long it took to collect all those points and at 2500 a pop for a Gold figher, how fast they'll disappear...
Thoughts? Concerns? Or, "Shut up and take my SP!?"