Joined

Dec 9, 2019
Messages

22
Reaction score

19
Points

3
SETs MECHANISM
It is a suggestion that allows us to define sets of five movements or less, in order to equip variants in an optimal, efficient and above all fast way.
(especially in PF)
Example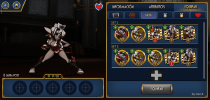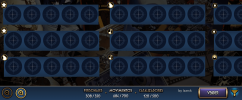 this is the vision of my suggestion.
- 2 or 3 sets at the start for each unique character, with the possibility of increasing sets.
- In collection we can edit our sets.
- Be able to name sets. (optional)
IMPORTANT!!!
- Sets should not be hampered when the same move is used in two different sets at the same time.
- When equipping another variant with sets that have the same movement, it will only equip the variant.

The objective is to optimize the equipment of a variant and above all to make it a quick and easy process.

If you have questions or want to add new ideas, feel free to comment so that we can all contribute to strengthening the 'Sets mechanism' structure.

With this thread I debut in the forum of this wonderful game. although I continue with the task of making the daily events more entertaining or less boring?
Last edited: