07/29/2019 UPDATE: Tier list has been updated to reflect version 3.2.
You're brand new to the game, you're just starting out, and you find a brand spanking new variant in your most recent Premiere Relic opening.
Wow! You just
can't
believe it! You found Beowulf - Cold Stones!
Is that... Good? Bad? Do you invest in this character? Do you use them on offense or defense? All super valid questions, with (previously) hard to find answers!
SOLUTION!?

We privately asked a few senior community members who have been with us for a very long time for their rankings on each variant in the game. We then averaged the scores assigned to each character, and produced a COMMUNITY TIER LIST.
Things to keep in mind:
This tier list was made with "high streak" Prize Fight matches in mind.
This is an average of 5 senior community member opinions. It doesn't represent the thoughts of a single one of them individually, and this tier list was not influenced by anyone at Hidden Variable.
This is only meant to serve as a loose guide for players who are just starting out, who want a very quick starting point for understanding a Variants worth. Punch "Skullgirls Mobile" into Google, and note that the most searched result is "Skullgirls Mobile Tier List" - this is for those people!
We recommend viewing both of these images at
full resolution
. To do that, just click on either of them.
Now that we have the disclaimers out of the way... here they are!
ATTACKERS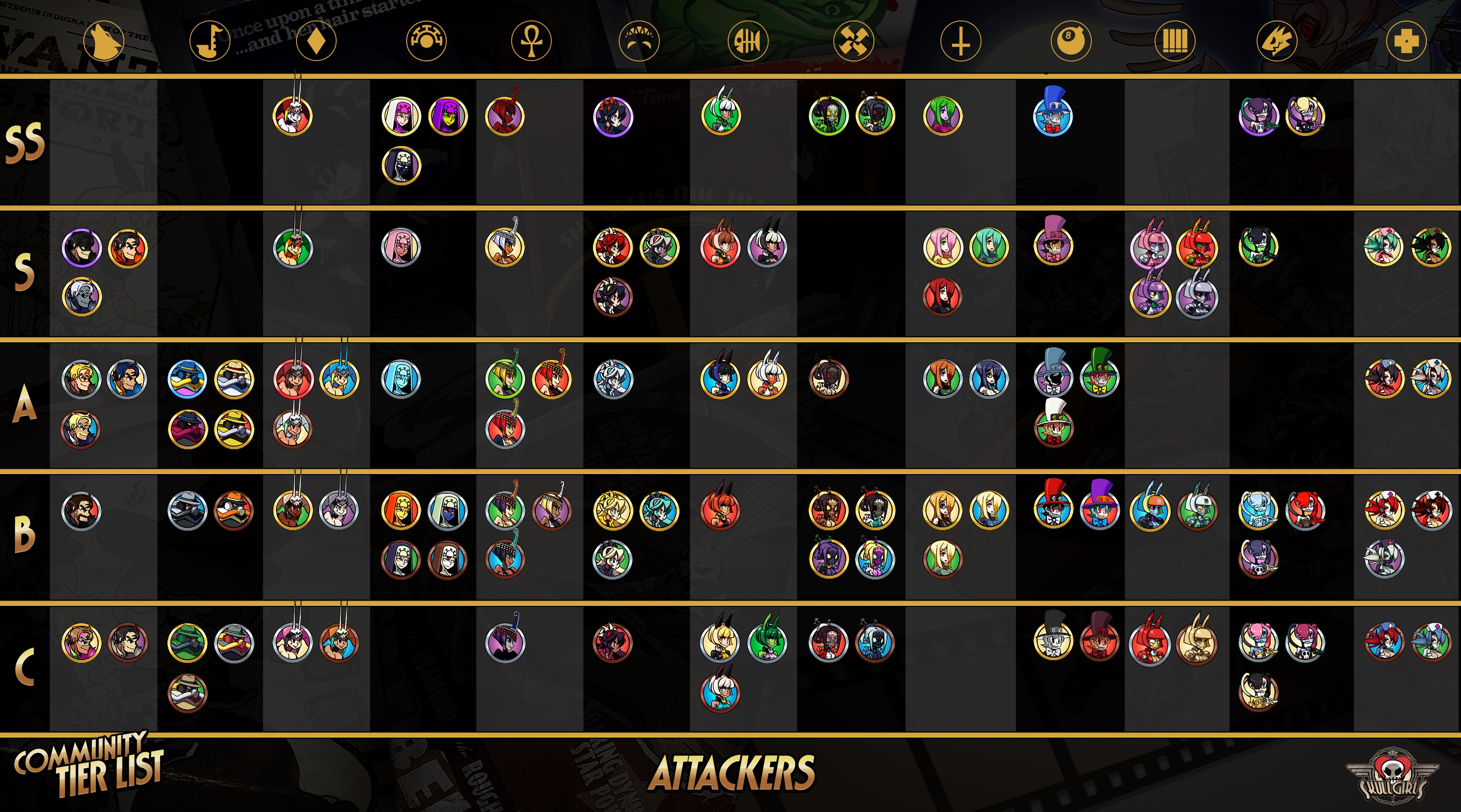 ---
DEFENDERS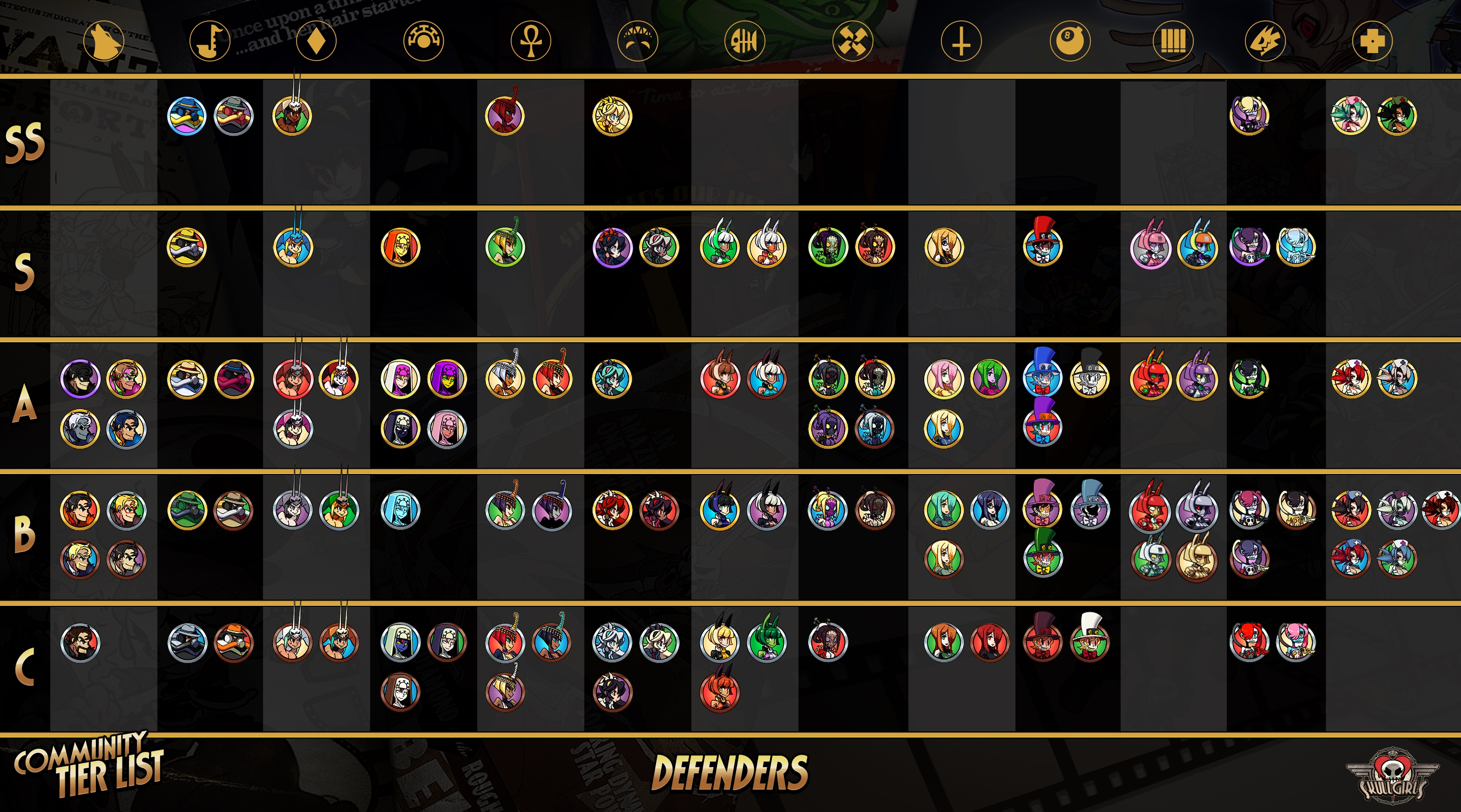 ---
MOVES TIER LIST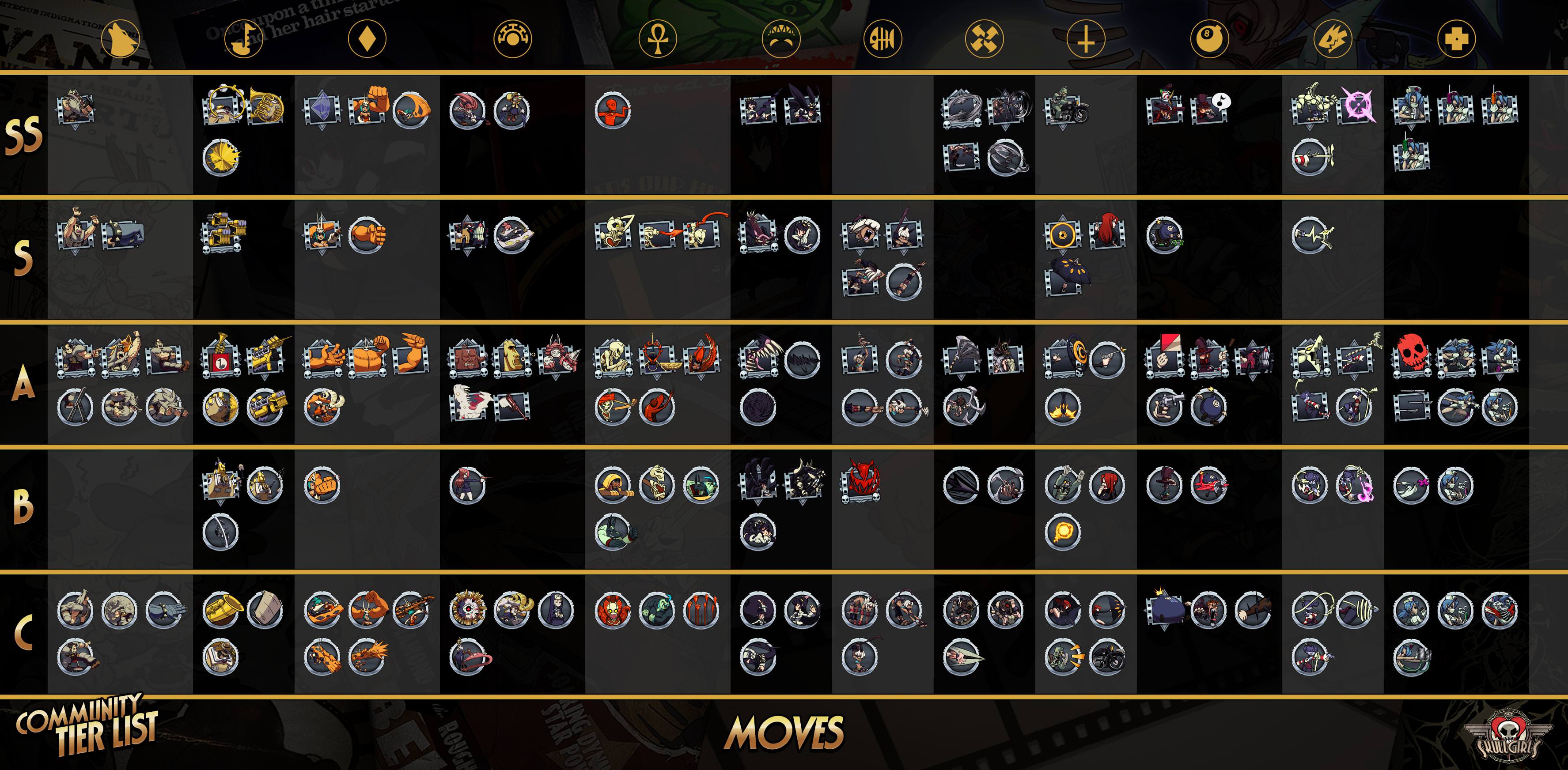 Disagree with these placements? Have other thoughts? Let us know down below!
Last edited by a moderator: